Valpar 1
Puppys from
Rtd´s Bobo X Bc´s yindee
Born 2020-08-17
-The mother is called Buddha Choose Yindee and comes from fine lines like Ukc's Mw Yogy The Bear, Ukc's Mw Bola and Samurai Paco.
-The father is called Royaltopdogs Bobo who carries lines from: RCP Odd Job, Ulp Legion, Juggernaut
and Mack-10.
Both the mother and the father are two stable individuals with a fantastic temperament.
The puppies are raised in a home environment, used to children, socialized with other animals such as dogs and cats.
To thing, it is a down payment of SEK 5,000, which is not refunded in case of remorse but can be moved to the next litter.
The puppies are ready for delivery 12 / 10-2020, as they are 8 weeks old!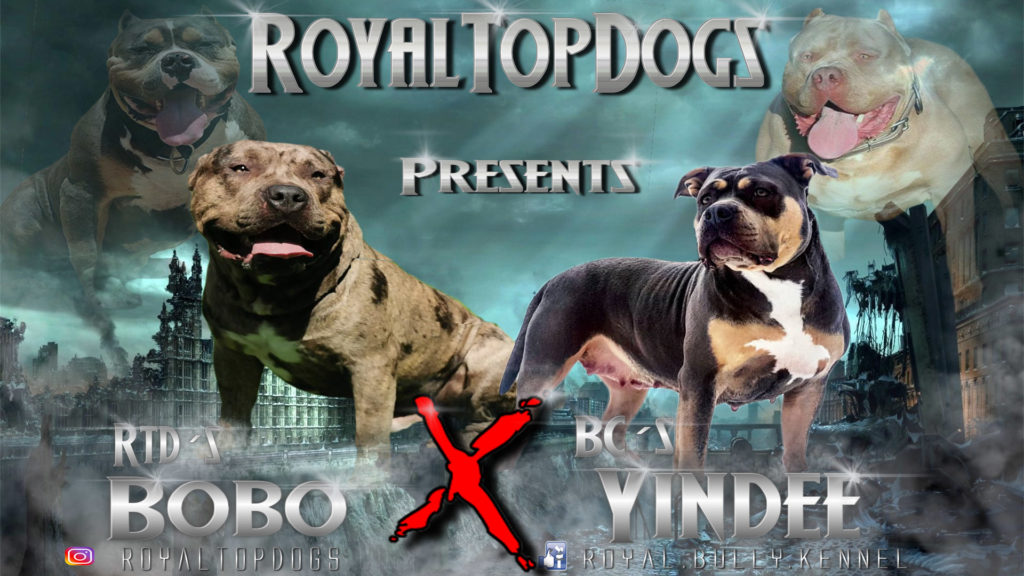 We are looking for a Co – Owner for our Fine Harly Quinn who is 12 weeks old. Contact us for more info !
F